SEPTEMBER IS NATIONAL ATTENDANCE AWARENESS MONTH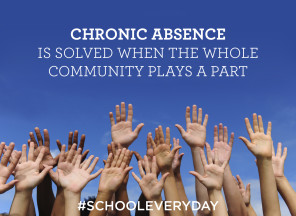 Students with perfect attendance during the month of September will be given a ticket on the last day of the month to receive free popcorn at break.

Students with perfect attendance will have an opportunity to win a prize from one of the following:
Todd's Farm, ChickFilA, Hardees, McDonalds, Burger King, Copper Kettle, Milky Moos, and also we will give away some tickets to the Homecoming game.
---
Thanks to everyone who donated items to the flood victims in Louisiana. This is just a small example of what was given!